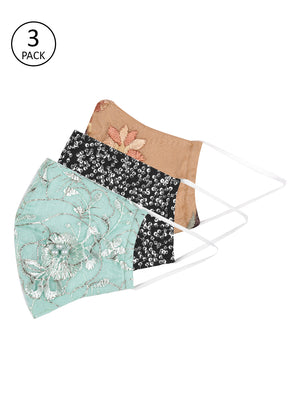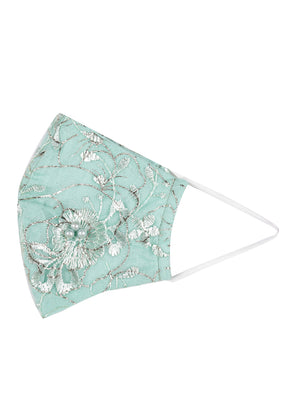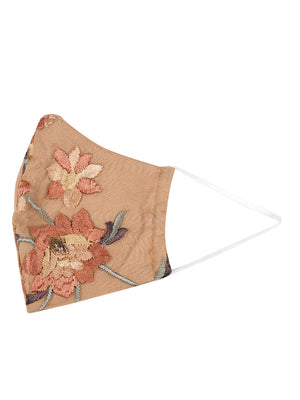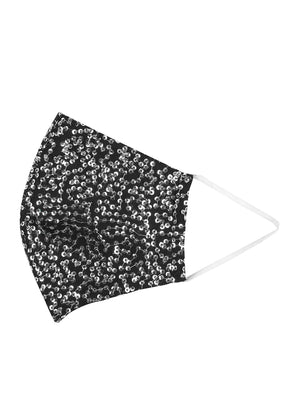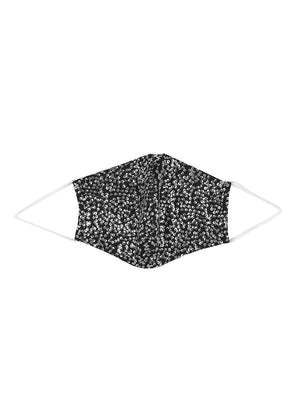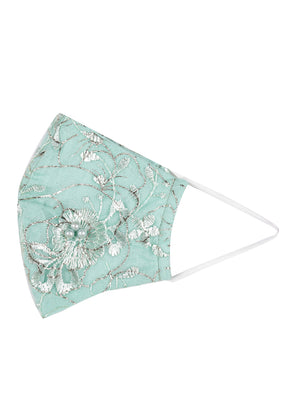 Kalakari India - 4 layer reusable, party wear mask with built-in filter
Set of 3 reusable 4-Layer Protective Outdoor beautiful party masks with stylish sequence, embroideries and all the glam. Washable and breathable organic fabric. Gentle on your ears with soft bands. Goes with moder, party, casual and traditional clothing. Distinctively unique 100% made in India. Style Tip: The mask goes with upclass party, casual, office and traditional clothing. Distinctively unique patterns. 100% made in India. Hand wash only.
Size & Fit: One Size for Adult Women.
Protective Outdoor Mask Yes Electrostatic adsorption CITRA certified filter PM 2.5 droplets, dust, haze & pollution protection Anti-spatter & anti-vapour Super fine bacteria filter Filters 95% of dust particles Reusable ethnic fashion handblock printed handmade face mask Light weight mask with anti-bacterial, anti-dust & anti-pollution filter Snug fit design, 100% cotton for best wearing comfort Universal size with adjustable elastic loops for custom fit Anti-bacterial treatment which can stay up to 25 home washes Step 1: Hold the mask with the colored side of logo away from you Step 2: Spread out the folds of the mask by pulling the top and bottom of the mask apart Step 3: Put the mask over your nose and mouth Step 4: Mold the hard section around the bridge of your nose without pinching to make it fit snugly. Adjust the top strap for fit comfortably above the ears Step 5: Over the mask with both hands without pinching the shape a) Inhale and exhale b) If you feel air blowing at the edge of the mask, readjust it c) Do not share your mask with others Precaution: Always wash your hand with soap and water or sanitise them with alcohol rub before and after using the mask The mask is for individual use ONLY, not to be shared with others to prevent contamination Warning: Usage instructions & precautions should be followed as recommended Improper usage of the mask may cause health risks Material & Care Cotton Wash Your Hands Before Touching Your Mask Wash Mask With Soap And Water / Antiseptic Liquid After Every Use Do Not Mix With Other Clothes While Washing For Individual Use Only / Do Not Share Do Not Iron On Print Kalakari India is ethnic fashion brand. We specialize in products which style you for the exotic evenings, weddings, formal events or outdoor get togethers. We work directly with weavers across India who specialize in handloom and handwork. KI helps them to bring their products to Myntra so that they can reach customers like you who appreciate the hard work, creativity, uniqueness and immortal designs produced by these families of weavers which have existed for centuries.